Environmental, Health & Safety Management

Software
Don't let EHS management be a burden, ensure EHS regulatory compliance with our reliable and effective EHS management tools
The Importance of EHS Management in Today's Workplace
With the Covid-19 pandemic still affecting the world, the importance of workplace health and safety has never been more crucial. The health and safety of employees should always be a top priority for any organisation, and with the global pandemic adding a new level of complexity, it's crucial that companies have the tools in place to manage the situation effectively.
The Crises Control EHS (Environmental, Health, and Safety) management software is an essential solution for businesses in these challenging times. The software offers a comprehensive set of tools to manage all aspects of workplace health and safety, including regular employee health assessments, emergency communication, and incident management.
With the Crises Control EHS management software, businesses can take steps to keep their employees healthy and safe even before they come to the workplace, reducing the risk of the spread of viruses. The software provides an effective way to monitor employee health, enabling businesses to respond promptly in the event of any health concerns.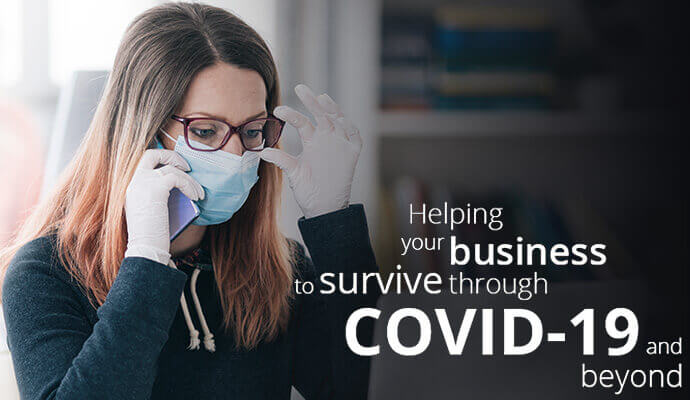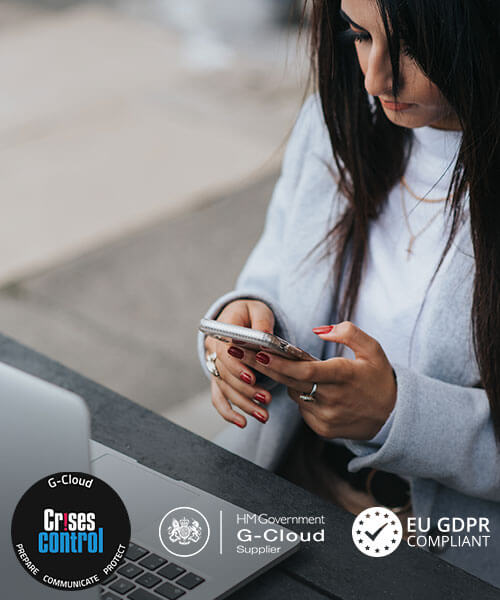 Key Features of Crises Control's EHS Management Software
Crises Control's EHS management software provides a comprehensive set of tools to manage the health and safety of your employees. With the ability to perform daily health checks, monitor employee availability, and send out mass communications in the case of an emergency, the software provides the peace of mind that businesses need in these uncertain times.
Some of the key features of the Crises Control EHS management software include:
With these key features, businesses can be assured that their employees are healthy and safe, while also being able to manage incidents and emergencies effectively. The software provides a complete solution for EHS management, ensuring that businesses can continue to operate smoothly and efficiently even in challenging times.
How Crises Control can help communications in a pandemic:
Checking in from afar
Reach out to employees and stakeholders with critical messages wherever they are – in the office, working remotely, or travelling.
Use the survey facility to monitor employee health and wellbeing. Ask questions about their health, and set preconfigured responses to get the information you need.
Manage operational efficiency
As the world returns to normal, use Crises Control's wellness check surveys, or customer demand analysis responses to manage resources.
Use the Crises Control platform to keep customers informed of service or supply issues.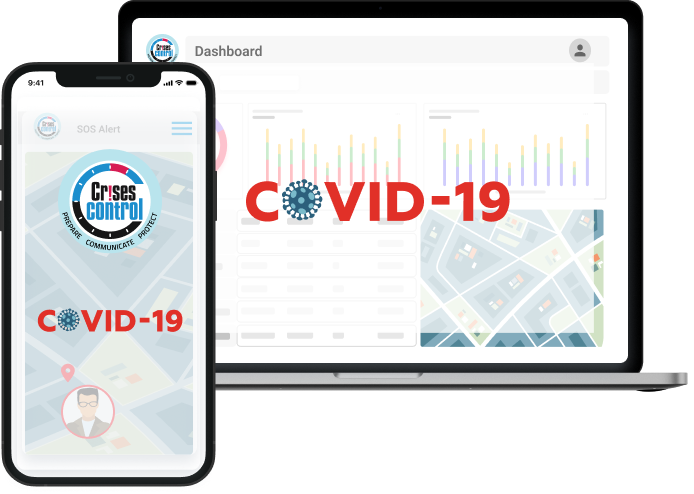 Crises Control pandemic toolkits
The Crises Control pandemic toolkits are a set of resources to help you manage the disruption of Covid-19 or any other pandemic.
The toolkits present incident scenarios for you to plan responses to. Use the toolkits to examine how employee infection and quarantine, building closures, service interruptions, remote working, and supply chain disruption could affect your business, and put in place plans to mitigate them, continue operations, or return to normal as quickly as possible.
The quick start incident toolkits contain: