Crises Control makes sending out mass notifications to large groups of people smooth and easy, and improves incident management for organisations all around the world.
Whatever the announcement or the incident, whether you need to mobilise your response teams, or notify your employees or the general public, the Crises Control platform provides reliable service, two way communication, geo location, live tracking and progress reports and more.
Insightful, transparent communications in any crisis
When a crisis hits, how do you communicate with your response teams, employees, customers, suppliers, and even members of the public? Do you have plans in place for each of the many different incidents or crises that could affect your business at any time?
In the heat of a crisis communication between teams, to stakeholders, management, or even the media can take second place to solving the problem. However delays in communicating with key groups can lead to customers taking to social media to complain, the press using this information to catch a story, and your management may be the last to know.
"When time is of the essence, you can control the narrative."
Effective communication can help avoid all this reputational damage, and resolve the situation up to 20% faster.
Keep the lines of communication open with Crises Control
Our platform is an award-winning, robust, easy to use mass notifications system that will help you: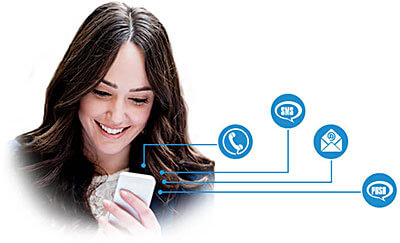 Send secure, multi-channel messages
The Crises Control platform is covered by our security on the cloud, enabling you to send important communications. The equally secure mobile app enables you to send important messages on the go.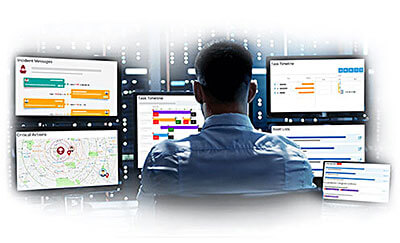 Manage incidents in one central place
The incident manager platform allows your incident management team to support the response team, assess critical situations, make informed decisions, and execute critical recovery tasks. The real-time incident dashboard gives full visibility of events.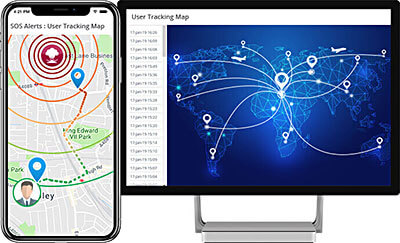 Protect staff wherever they are
The SOS emergency panic button provides an extra layer of safety for all employees whether they are on site, or travelling for work. Once launched, the panic button will enable you to track the user until they are safe.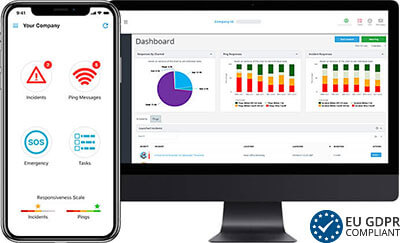 Comply with GDPR regulations
The GDPR requires every organisation to have business continuity/ disaster recovery plans in place to support data protection. Crises Control enables you to create these plans, store them securely, and implement them should a data crisis take place.
The added-value of Crises Control
Reduction in time to engage stakeholders when every second counts
Improvement in incident resolution times
Reliability - 24/7, 365 days a year