Crisis Incident Management

Software
Customize your Crisis Incident Management Software to meet your specific needs with our flexible tools & stay connected and informed during the crisis and incident management process
You always have access to Crisis Incident Management Software with Crises Control
The Crises Control Incident Management Software allows you to launch incidents in seconds, from the initial alert to activating response plans and organising response teams. The real-time dashboard acts as a command and control centre, giving you an operational view of your response status, employee locations, progress against vital tasks and more.
Crises bring chaos with them as teams are mobilised to carry out a never ending list of tasks, all aiming to protect the safety of employees, customers, or the public, maintain operations, or even return to normal as quickly as possible.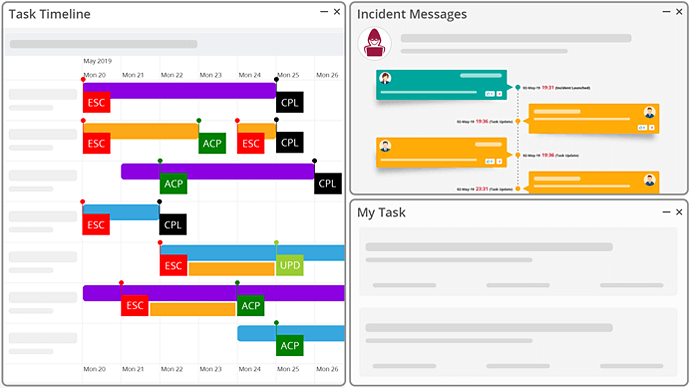 Manage crises with the Incident Manager module
The Crises Control application is always on, even when your systems are down. Manage incidents, assign tasks, and communicate with stakeholders from your phone.
Incident command and control
Stay in control of your incident response with the command and control centre. The real time dashboard shows people in need of help, progress through tasks and more.
Create and follow the progress of tasks as you respond and resolve to an incident. Assign task owners, set completion times, and escalate tasks as required.
The benefits of the Crises Control Incident Management Software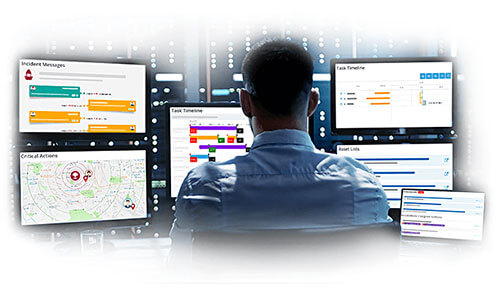 Crises Control control centre
Get a 360 degree view of any incident in progress with the command centre. Track, monitor, and visualise live information during the incident. See task progress, locations of key individuals, manage response teams and more all on one screen.
Ensure business continuity and resilience with the Incident Manager
Reduce response times by up to 96% with easy to implement incident management from Crises Control
Improve response times and protect your people and operations. A quicker return to business as usual saves time, money, and reputation.
Upload and access incident management plans and assets in the Crises Control app, and build resilience.
Create automated workflows for each business continuity scenario, and resolve issues quickly to get back on track sooner.
Control your incident response with the dashboard, real-time data, tasks, and coordinated responses.