Crises Control and Resilience First join together to promote business resilience building
Crises Control, the award-winning mass notification platform designed for business continuity, has teamed up with Resilience First, the leading UK initiative to improve urban resilience for business communities, to launch a series of webinars and podcasts to raise awareness of resilience. The series of webinars and podcasts will be hosted by Crises Control and will feature subject matter experts from within the Resilience First network sharing their learning and expertise.
The experts featured in the webinar series will include Sir Ian Andrews, former Chair of the Serious and Organised Crime Agency talking about civil defence and civil protection, and Dr Deborah Turbitt, from Public Health England, talking about health resilience and pandemics. The series will also include speakers on the subjects of urban flooding, behaviour change campaigns and reputational resilience.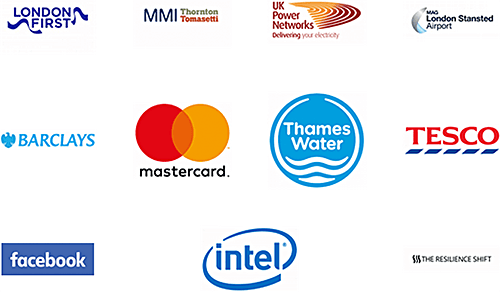 No one person or organisation has all the answers or a monopoly of wisdom. That is why the launch of Resilience First is so timely and welcome: partnerships are the way forward.
John Allan
President, CBI and Chairman, Tesco
In these days of increasing risks and threats from ever-changing technological, commercial and environmental challenges, it is vital to be more adaptable, flexible and agile. Being a part of the Resilience First Initiative allows UK Power Networks the unique opportunity to invest in our communities by working with other organisations to enhance the resilience of our capital city.
Basil Scarsella
CEO, UK Power Networks
London Stansted Airport depends on a close-knit network of staff, partners, suppliers and other organisations to successfully operate. Our commitment to Resilience First recognizes the benefits to all of a collective response to strengthening resilience, and we are pleased to be a founding Champion of this important initiative.
Nick Millar
Operations Director, London Stansted Airport
Resilience First focuses on strengthening business community resilience at a local level, which is essential for national and international strategies for risk management and resilience to build on. MMI Engineering are pleased to be a founding champion of this timely and valuable initiative.
Caroline Field
Principal, Resilience Practice, MMI Engineering