Version 5.5.1.0 - 24 February 2023
Version 5.5.0.0 - 3 February 2023
Siren Notification based on Severity Level
The siren sound can now be adjusted based on the level of severity through Siren Sound in settings. Users can select the appropriate sound for each level of severity from the Crises Control Mobile App. This feature is only available on IOS devices and not on Android devices.
Please Note: Android devices will still use the default siren sound. This behaviour will be updated to use configured siren sound in Android devices in an upcoming release.
Override old mobile device on user profile
A new feature has been implemented that allows for older mobile devices to be overridden. When a user logs in on a device and there are previous entries for the same device, the older entries will be automatically replaced by the latest login from that device. Users will still be able to have and use multiple devices, but different device models will not overwrite the entries of other models
Version 5.4.3.0 - 3 September 2021
Re-join a conference call
New option to re-join a conference call if the user dropped out or if they wish to join at any point whilst the conference call is live.
Calls and SMS received can now have your contact logo
Calls received by users showed a Crises Control logo (contact logo by default). There is a new option to personalise the contact logo for your company in Setup Company > Contact logo.
Separating Departments and Groups into two different entities
Departments and Groups have now been separated offering greater flexibility to the user community. New option for Department has been added, if this option in enabled, users can be associated with a department and an alert can be sent to all members of that Department.
Voice recording on Incidents/ Pings
New option to record an audio message when sending Ping and Incident. When launching a ping and or incident, you can now record audio voice message. The recorded message will play when using the phone call channel.
Version 5.3.3 - April 2021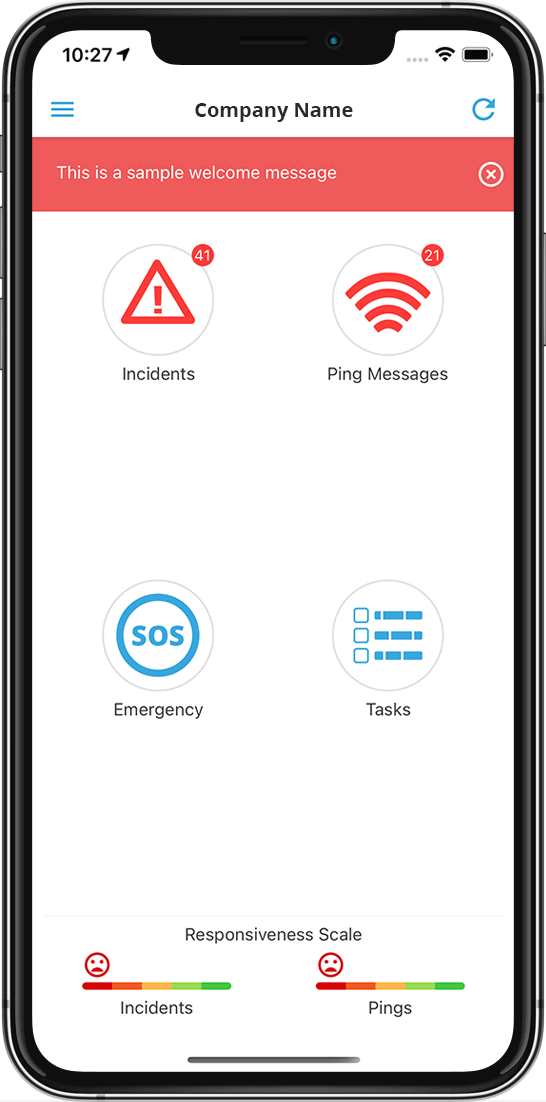 Company message now appears in a banner at the top for better visibility.
Version 5.3.2 - December 2020
Version 5.3.1 - August 2020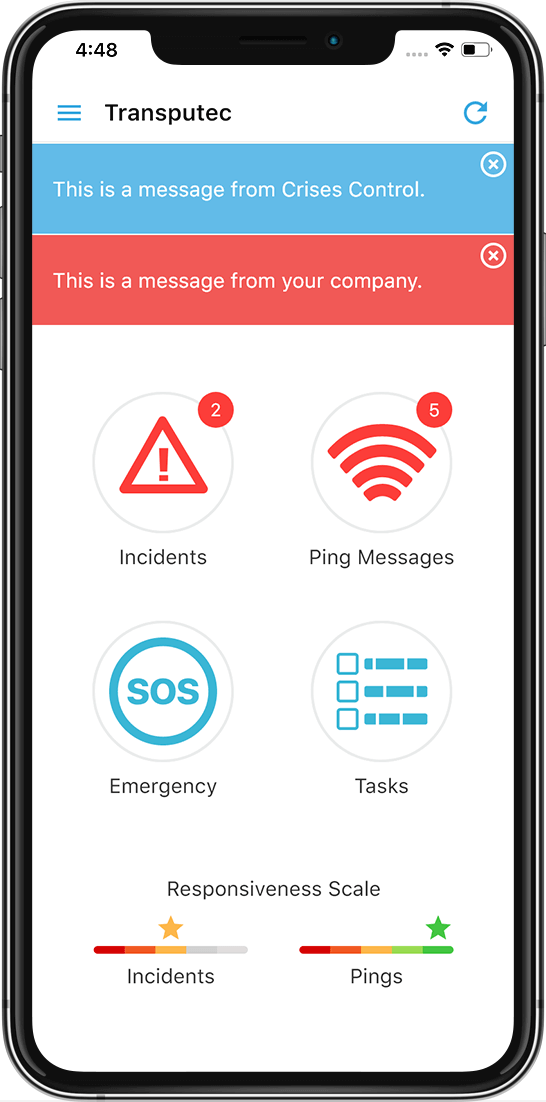 Thanks to some improvements and tweeks on the UI, the mobile app is now more user friendly.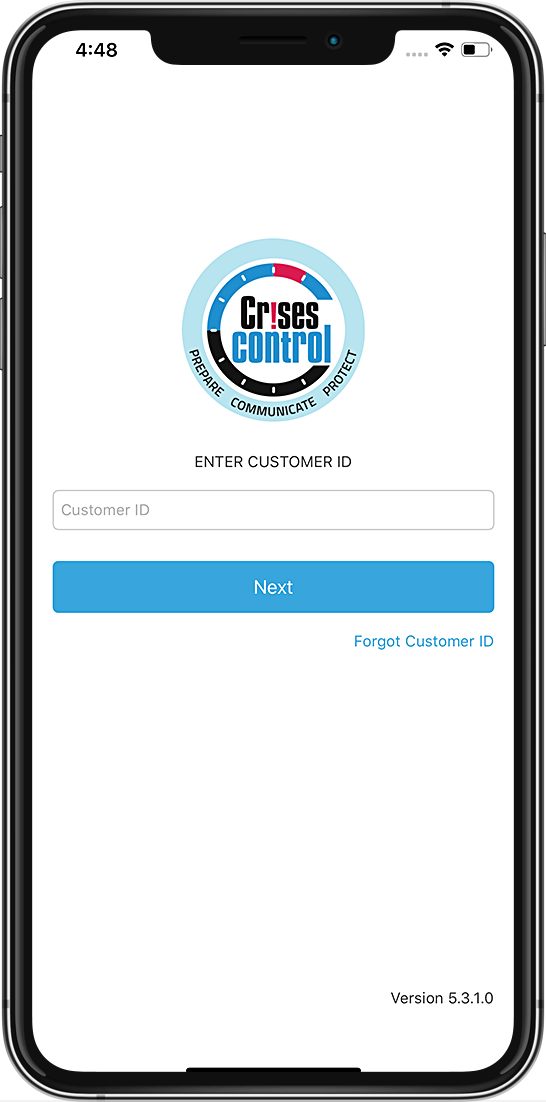 On your first login, enter your Customer ID on the first page.
You will then either be redirected to the required Single Sign-On page or to the Crises Control login page. Your Customer ID will then be saved for subsequent logins.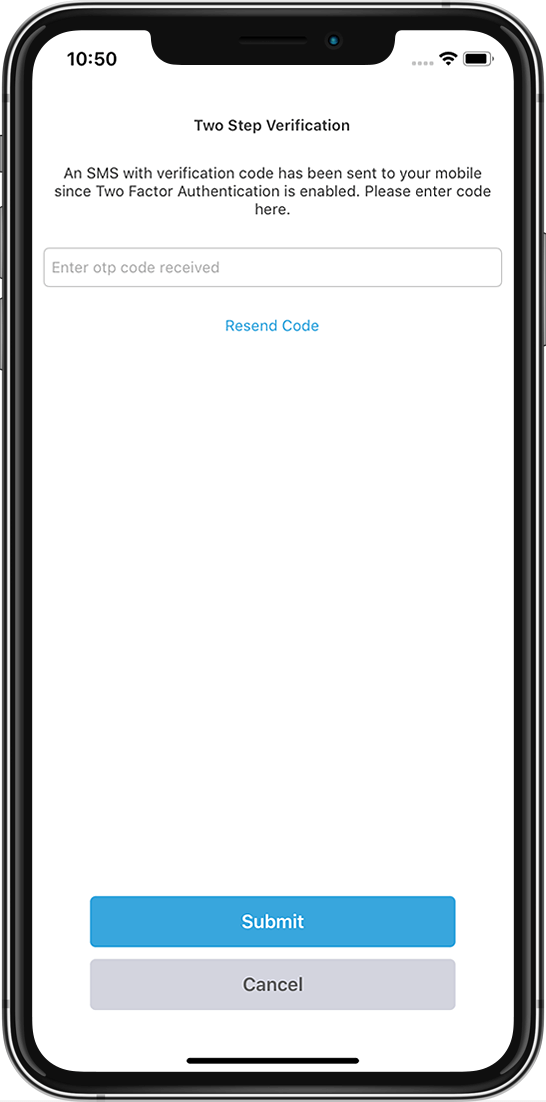 Two Factor Authentication
When two Factor authentication is enabled in the company settings, it will now be requested on the app as well as the portal.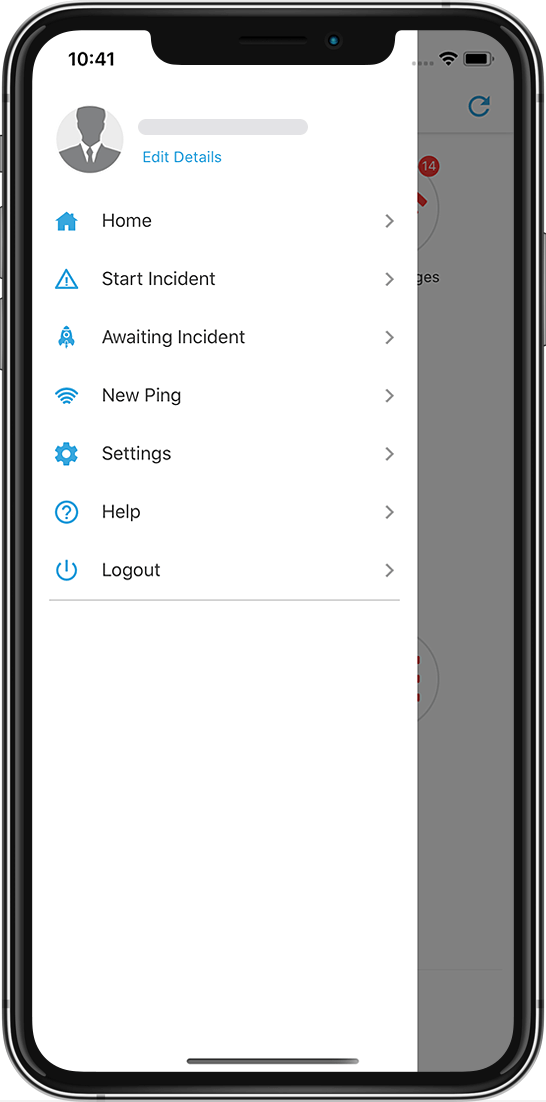 The app menu has been redesigned for ease of use.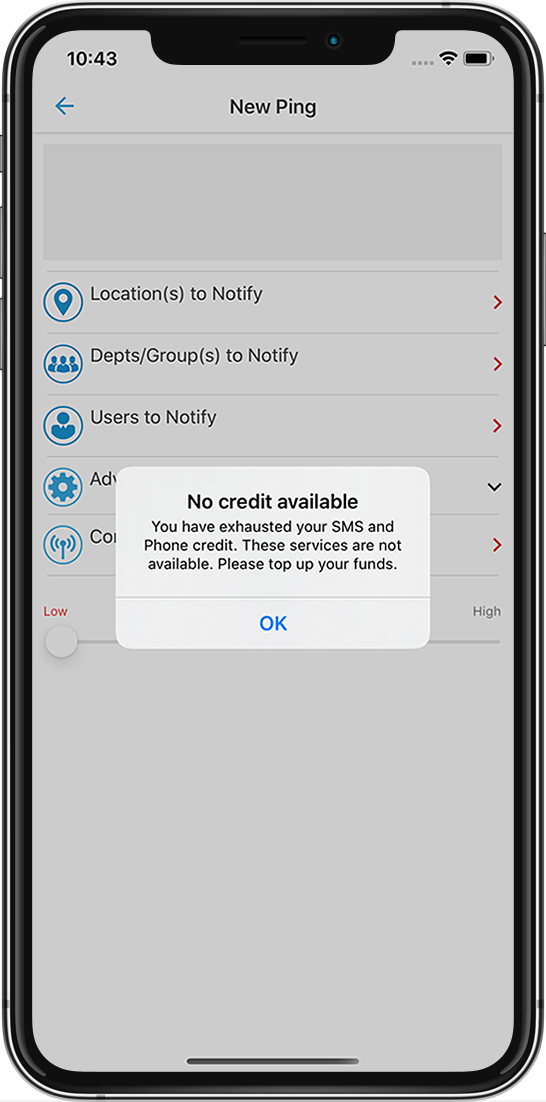 When sending notifications from the app, you will get a warning if your company credits are running low.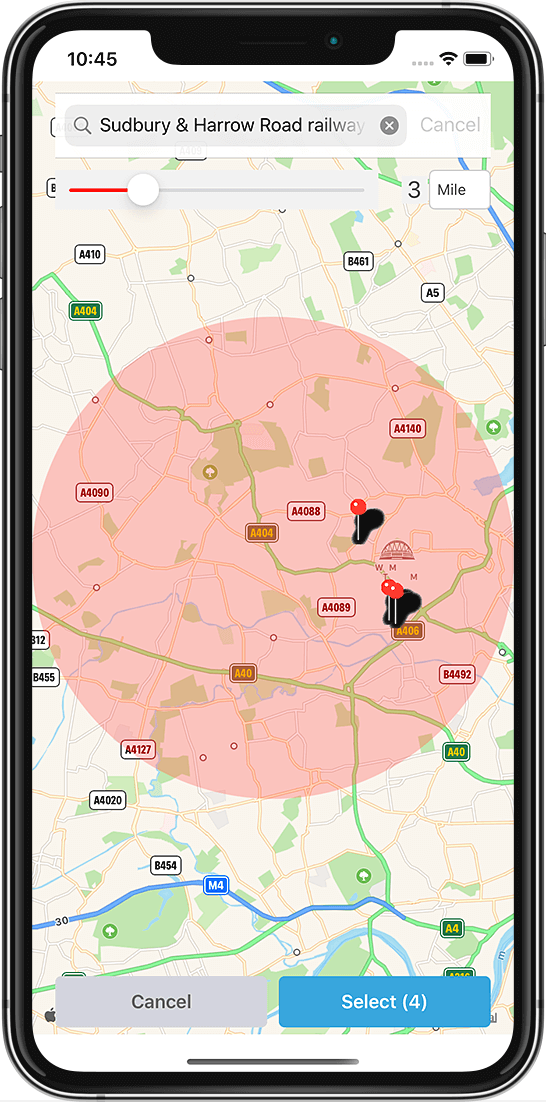 You can now select locations by using the map and defining a radius. All enclosed locations will be selected.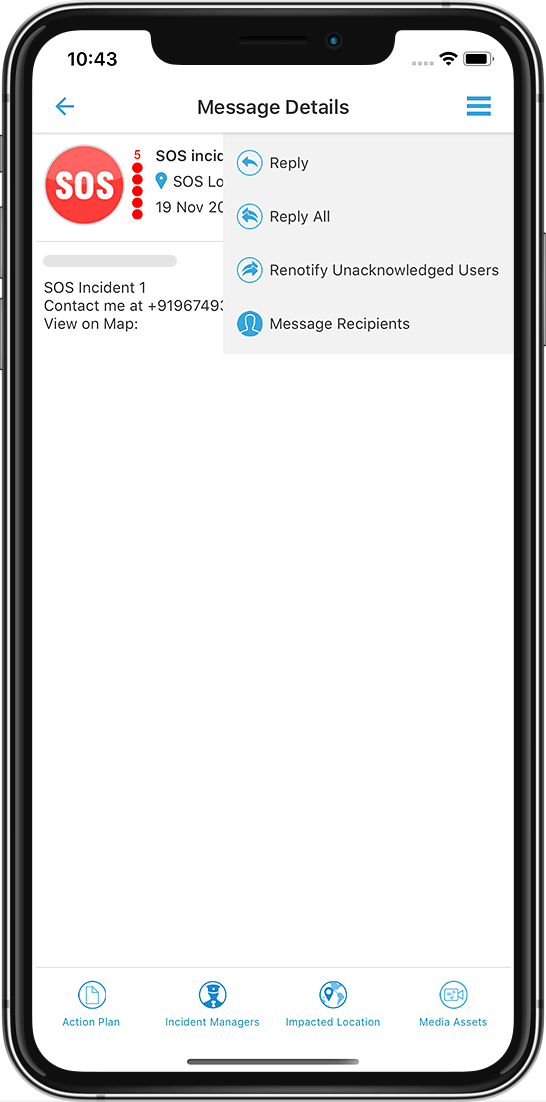 Re-notify Unacknowledged Users
You can now easily resend a message to users that did not yet acknowledge.
Version 5.2.12 - December 2019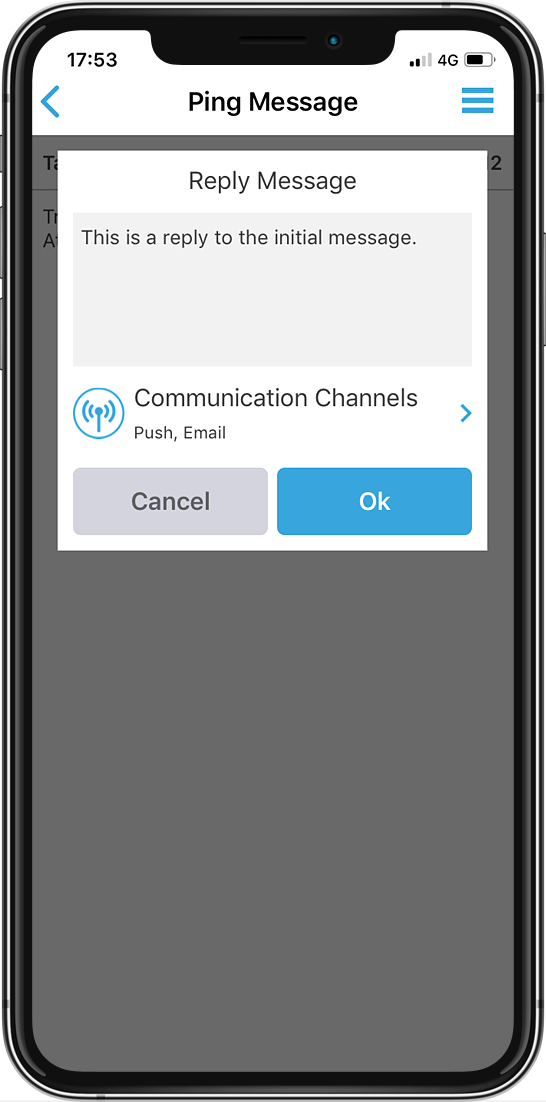 You can now select the communication channels to be used when replying to a message.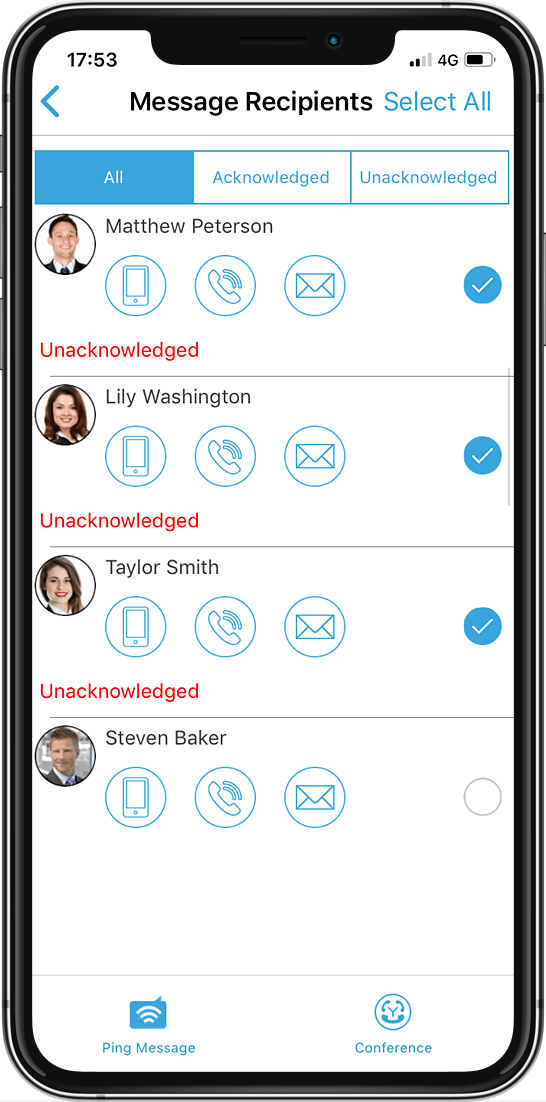 You can now start a conference call from a Ping's recipient list.
Version 5.2.11 - July 2019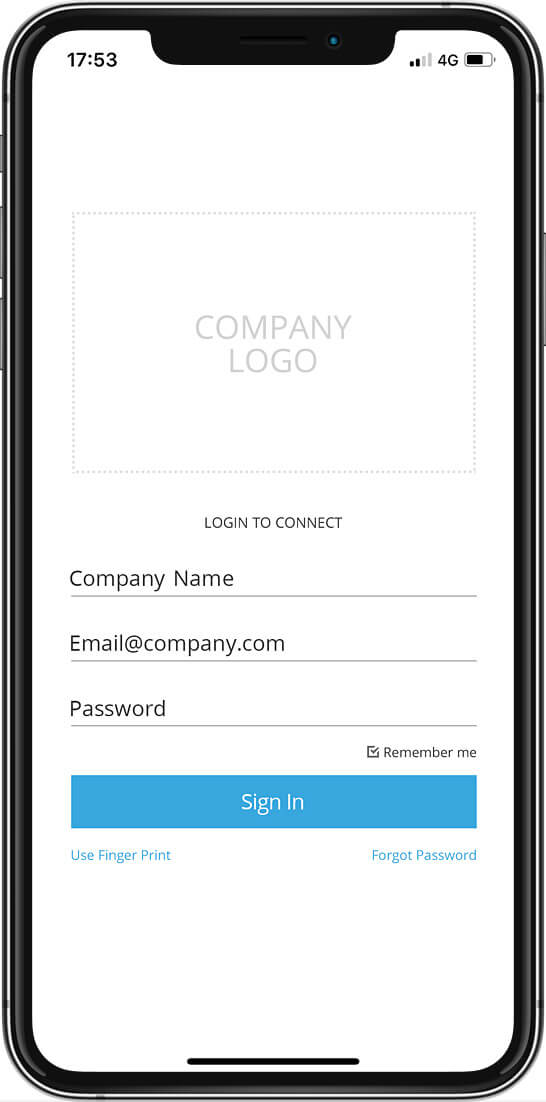 As we continue to improve our system and security, we are making changes to the signing in procedure. The sign in credential will require you to enter your Customer ID in addition to your username and password. Both the mobile app and the portal will remember your Customer ID (if you have enabled the setting) for subsequent sign ins.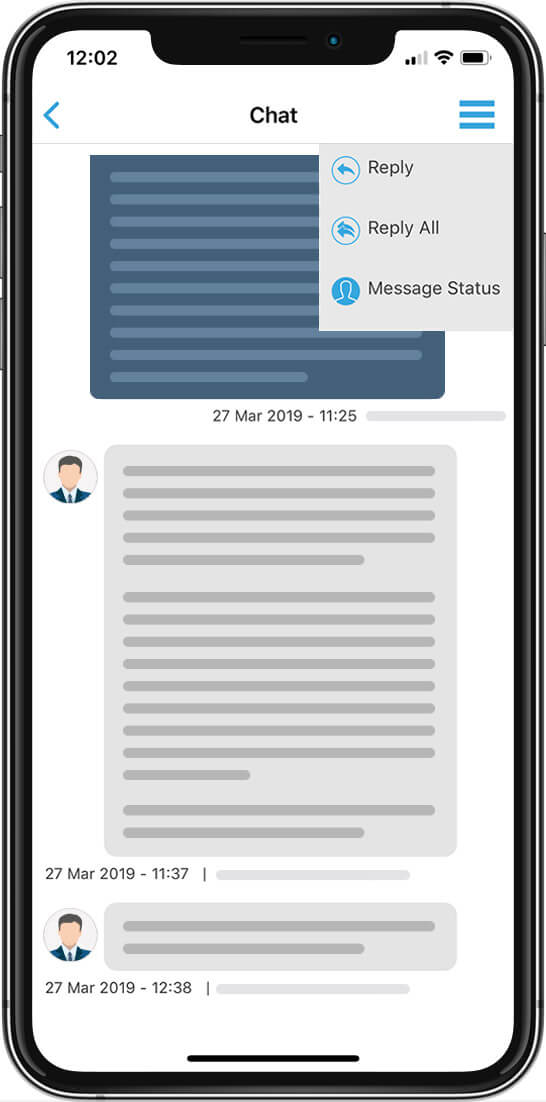 You can now reply to Ping and incident messages. These replies will show in conversation form when viewing the current message. You can choose reply to the sender only, or to reply to all.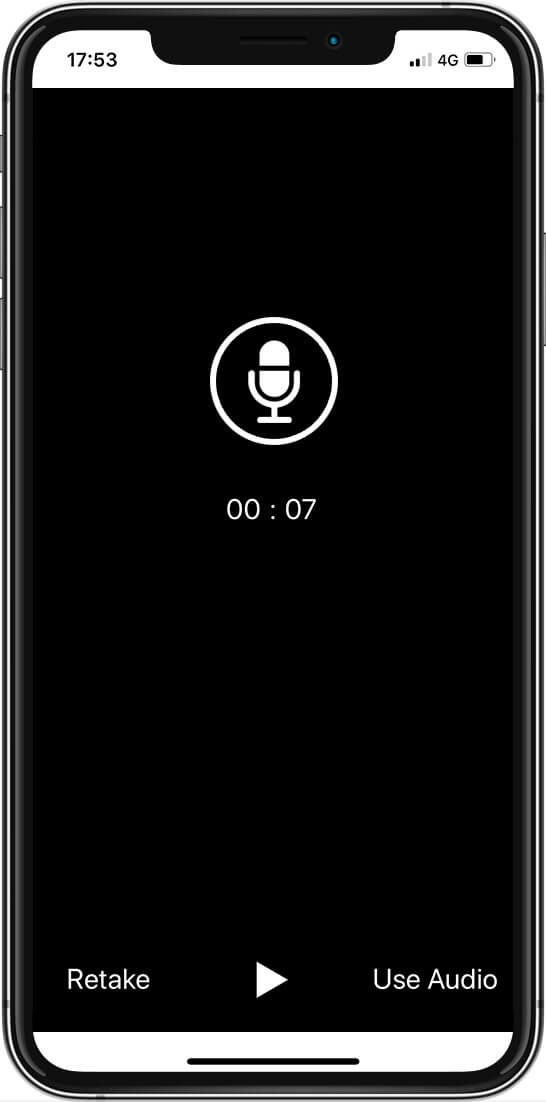 You can now record and send audio Ping messages from the app. Audio messages can complement text messages, or be used as an alternative.
Select attachment > record audio to start recording.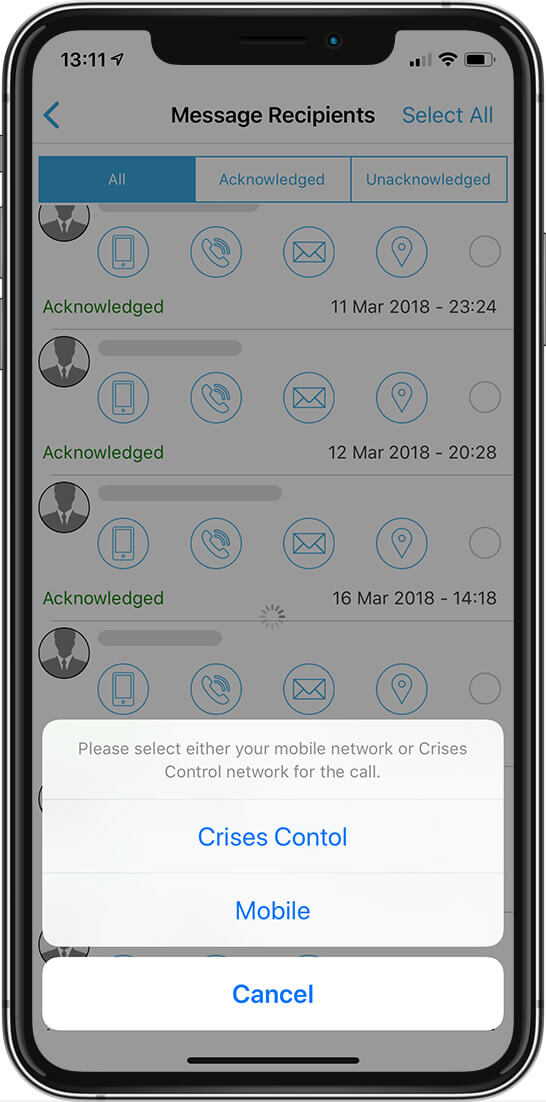 When calling a user from the acknowledgement list, you can now select between two options. You can call them directly from your mobile phone, or you can choose to get the system to call you. In this case your call can be recorded and attached to the incident for later review. This can also help if one of your users is running out of phone credit.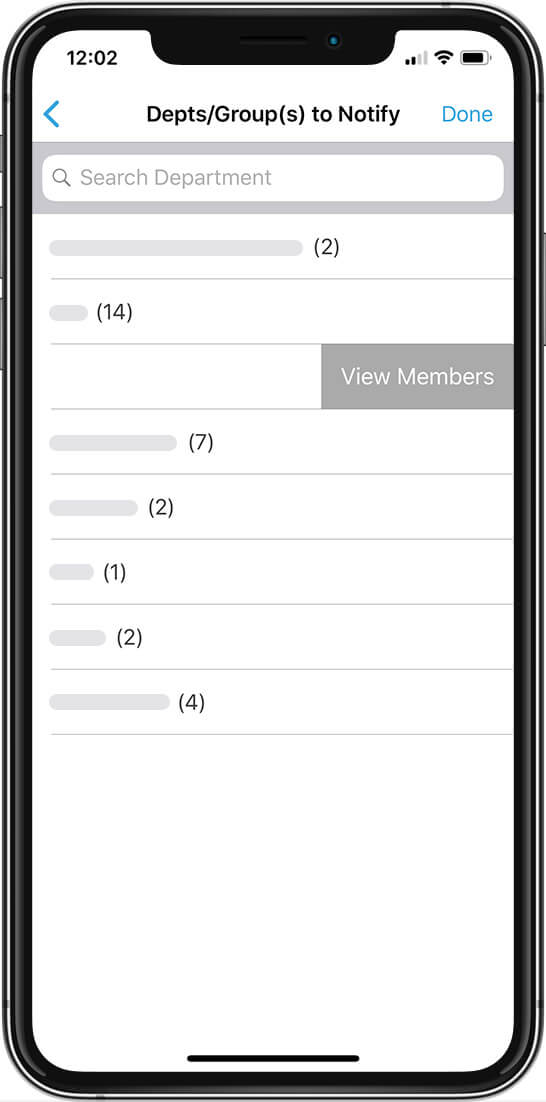 View Department or Location Members
Before sending a message make sure who is part of the department or location you are selecting to send the message to. This allows you to quickly make sure you are not missing an important recipient.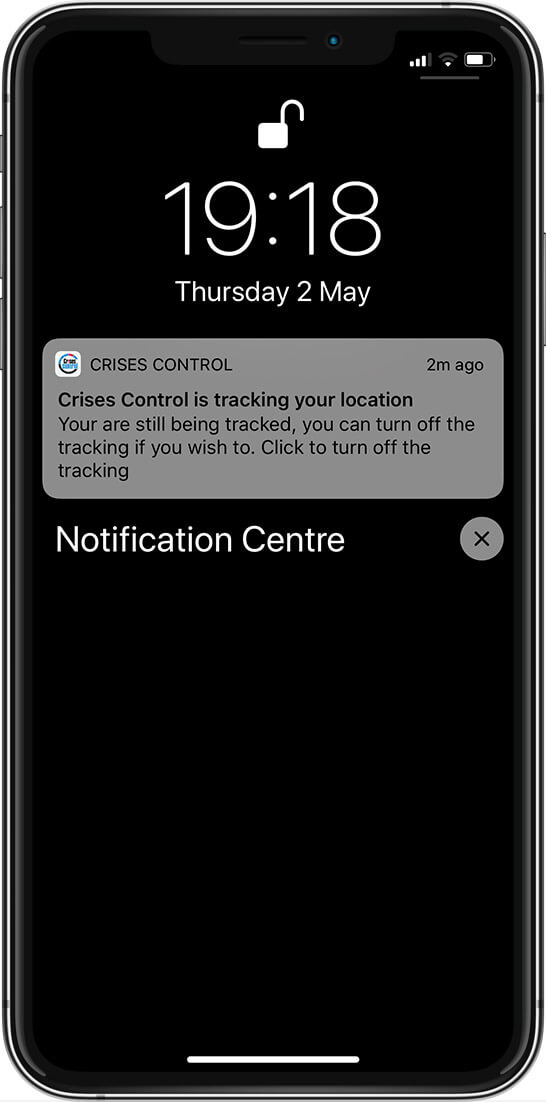 If you have allowed Crises Control to track you via the app, you will receive reminders that you are being tracked at regular intervals. You can choose to end the tracking any time.
Version 5.2.7 - January 2019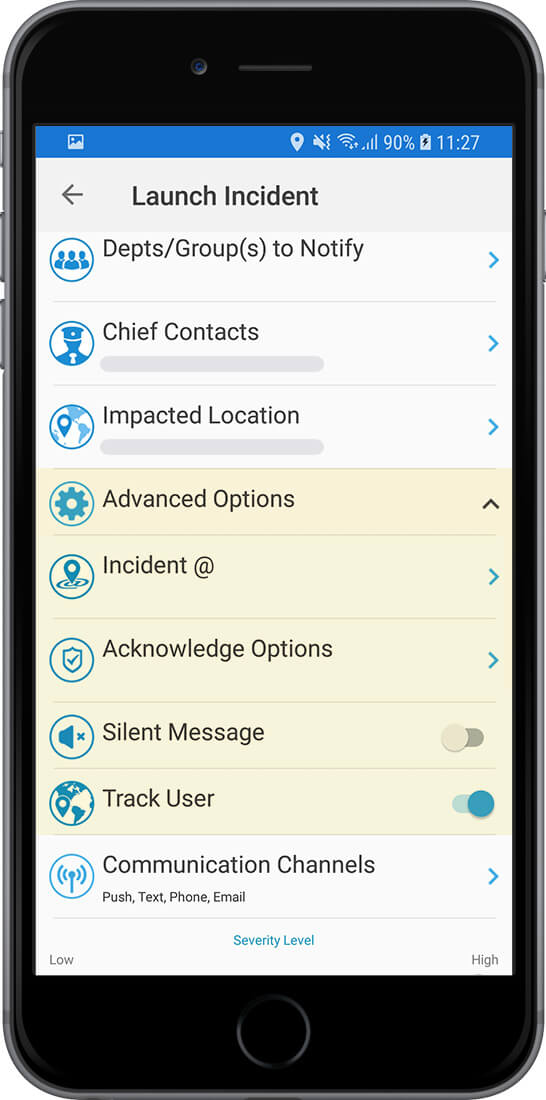 Advanced Options in Incident Launch Form
We have now moved some of the optional message settings into an advanced option list so that only the mandatory options are visible by default, in order to improve the user experience, and speed up the launch process.
Users will still be able to access these options by opening the advanced option list.
Users can now set their off duty time from the app. When off duty they won't receive notifications.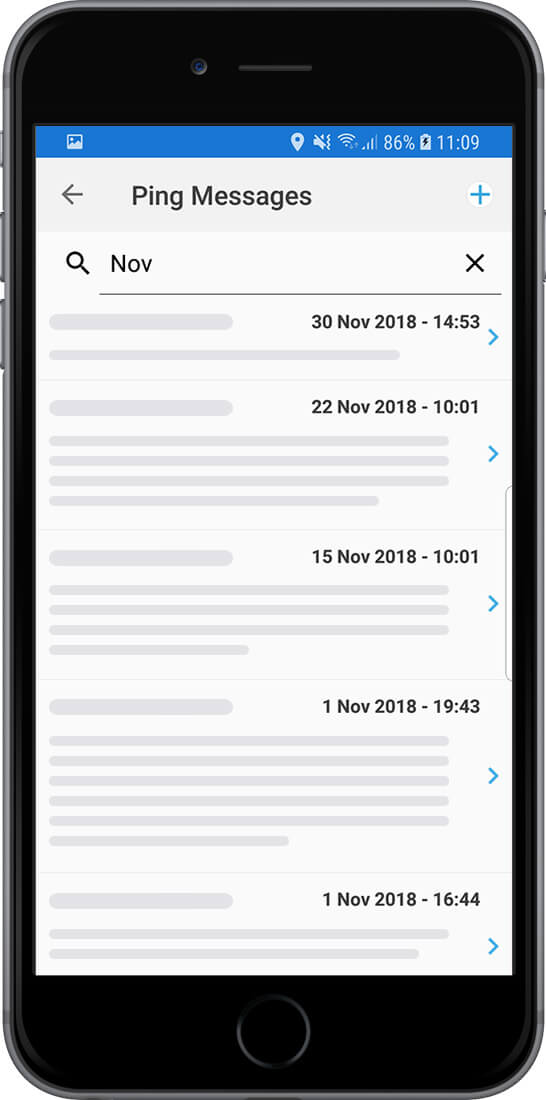 Search by keyword from the Ping list screen.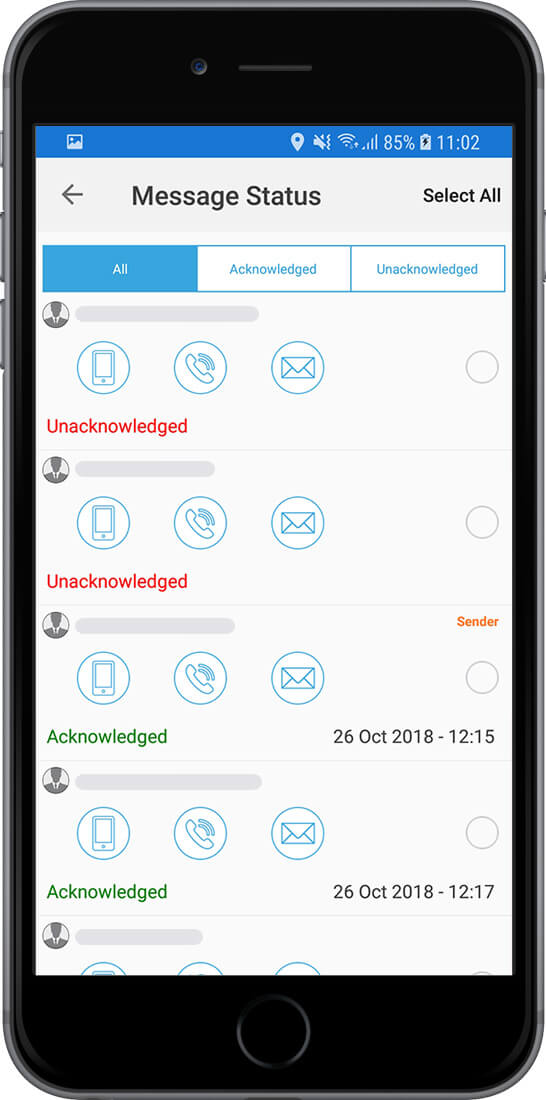 Improved Key Contact and Status Pages
You can now click on the icons to contact the user via the corresponding channel.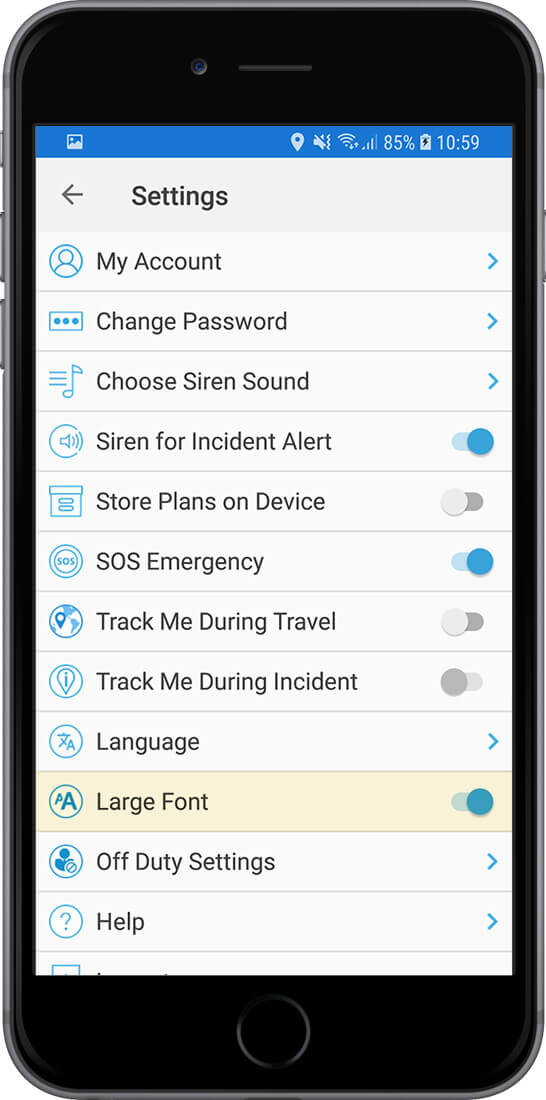 You can now increase the size of the font in the app from the Settings screen.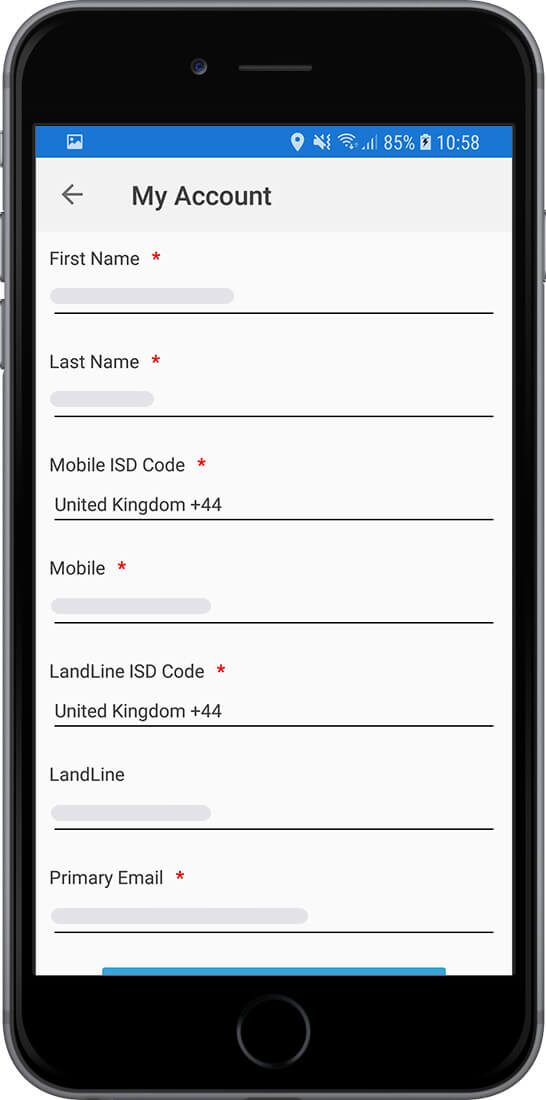 The new "My Account" page is accessible from Settings.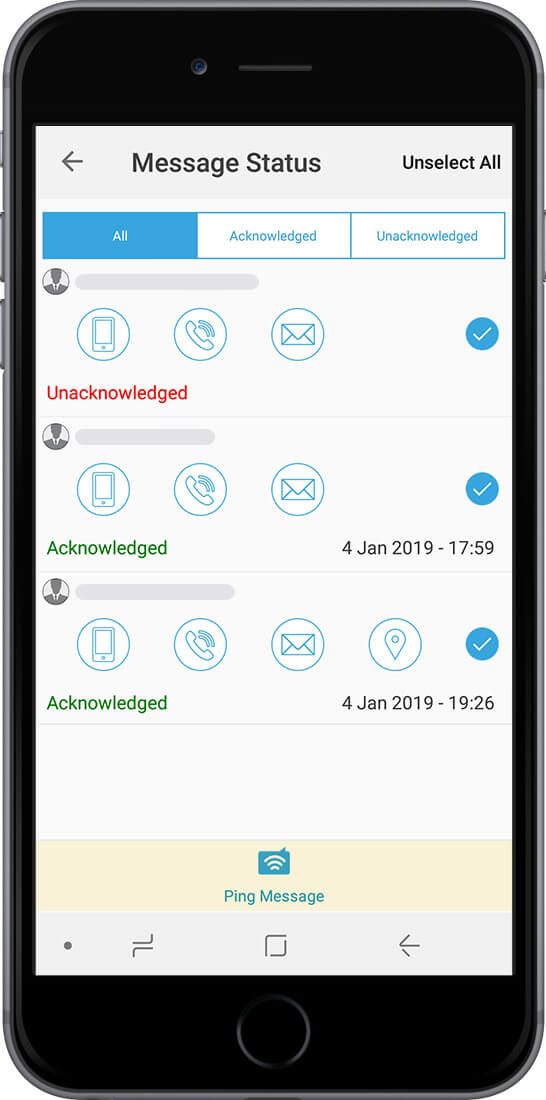 Send Messages from Ping Acknowledgement List
Select recipients from the Ping acknowledgement list, and send them a new message.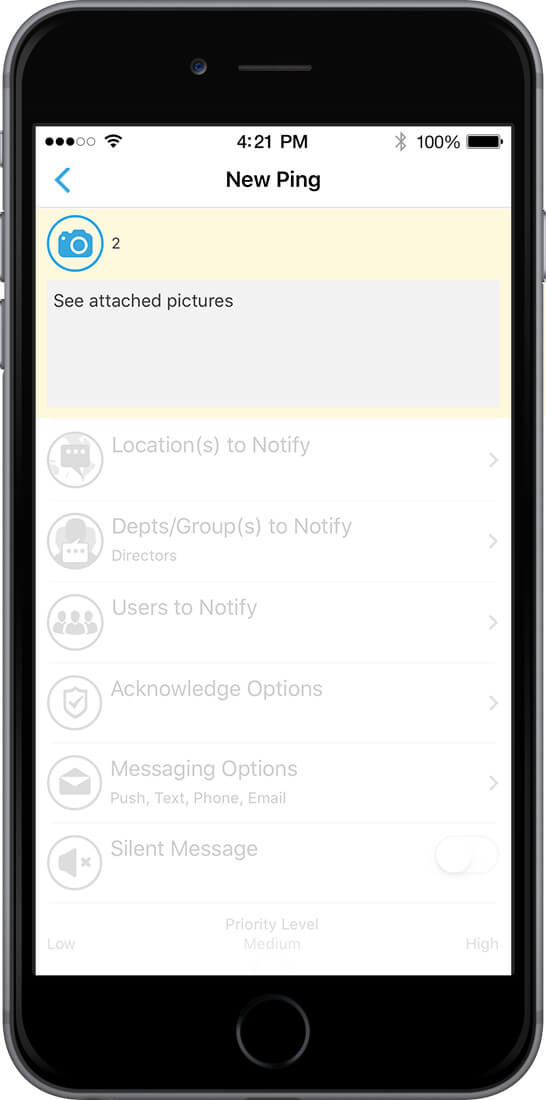 Add pictures or videos as attachments to your pings or incident messages.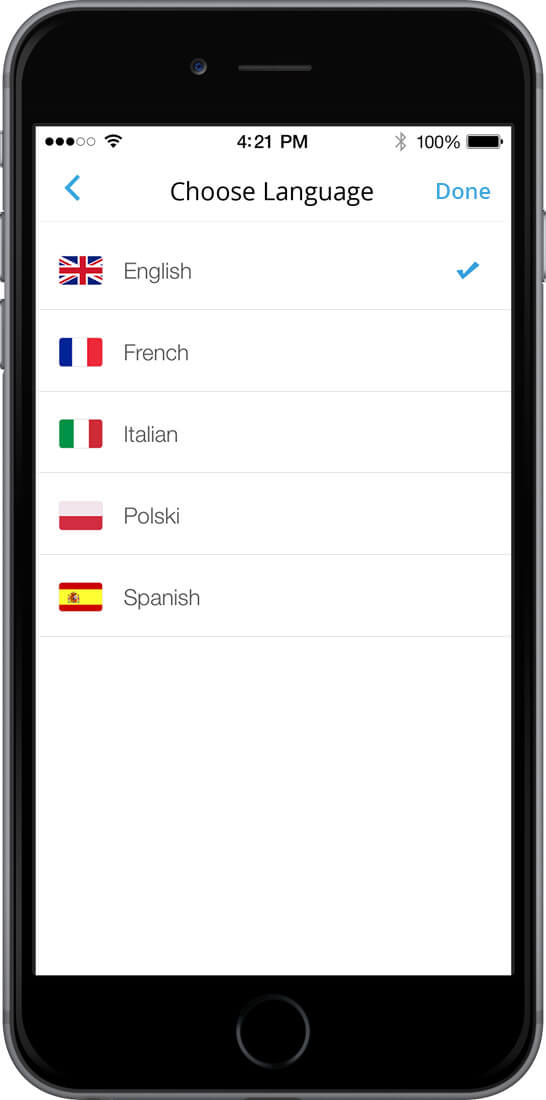 The Crises Control app is now available in five languages: English, French, Italian, Polish, Spanish. More languages coming soon.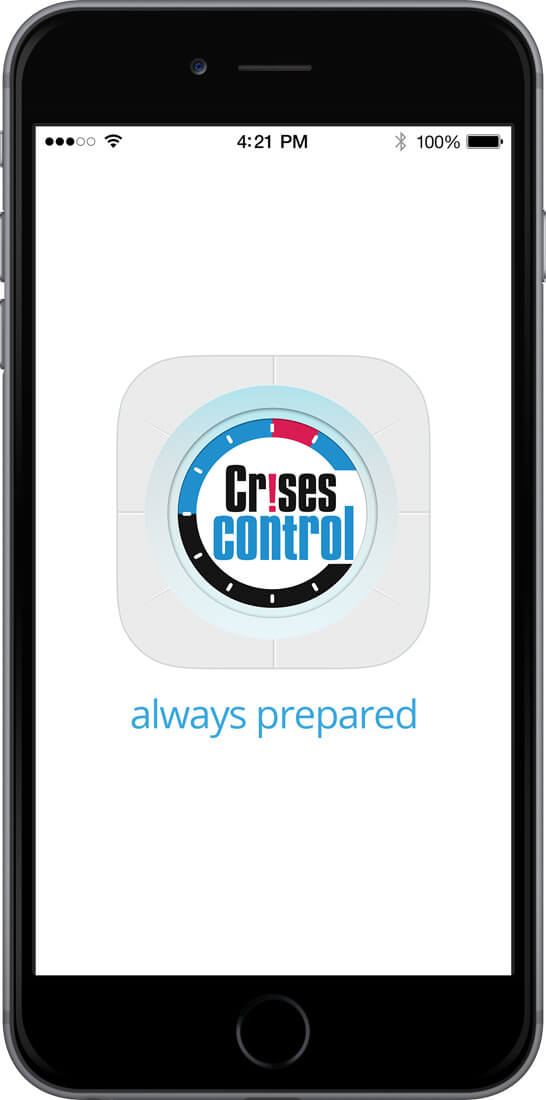 We have made improvements to the:
User interface
Performance of the app
Data protection
Data segregation
Choice of siren sounds
Better offline capabilty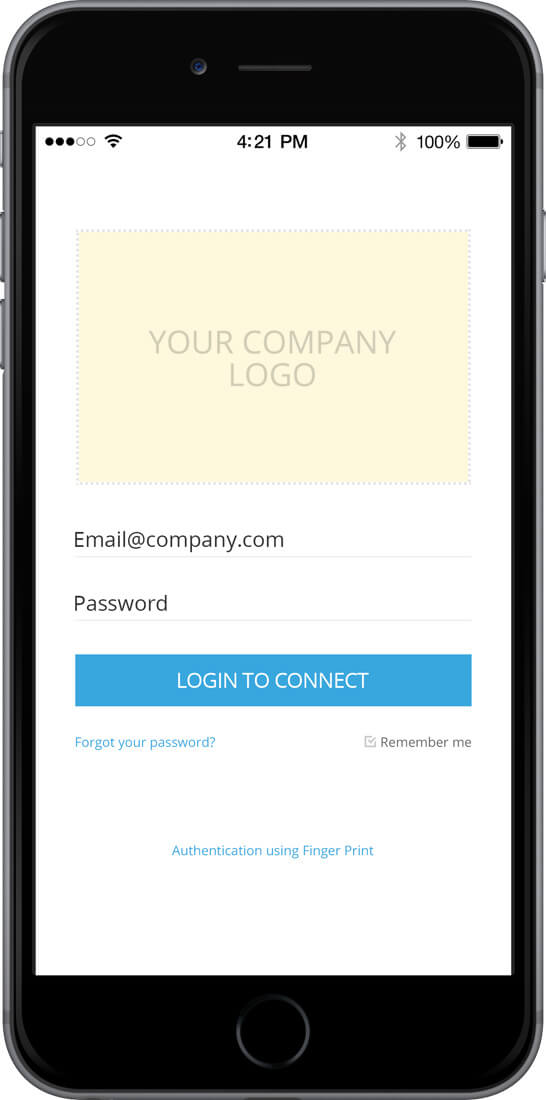 Display your corporate logo in the app. Users will see your company's logo when they log in, reinforcing your commitment to keep people safe and updated at all times.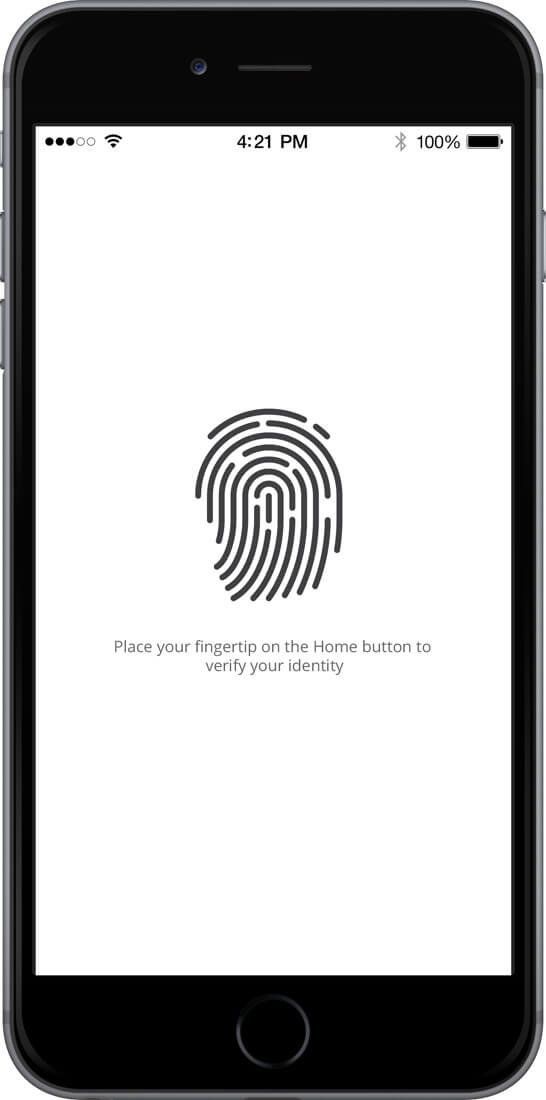 Use your finger print for Single Sign On. Smartphones with integrated fingerprint recognition can be used to log in to one or more companies.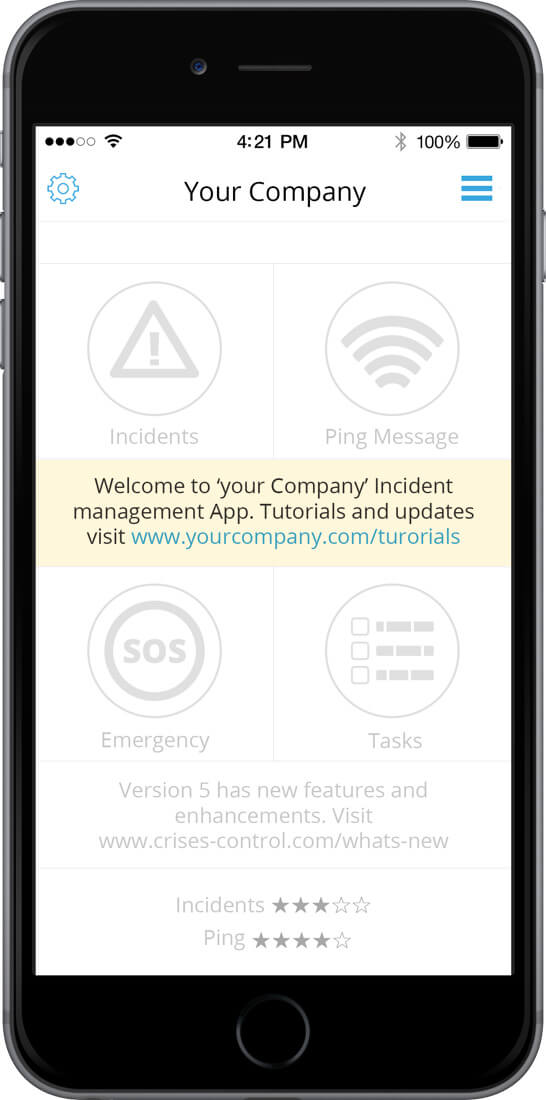 We have introduced new space for corporate messages. These are displayed in the home page of the app.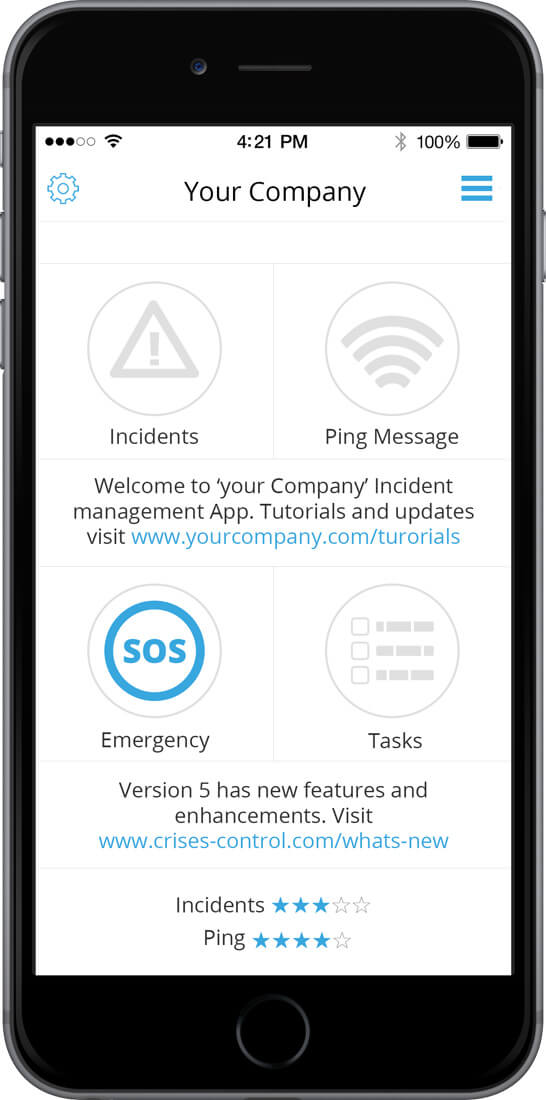 Call for Help with the new SOS Emergency button
Improve your own safety and let key contacts know you are in danger by using the SOS emergency button.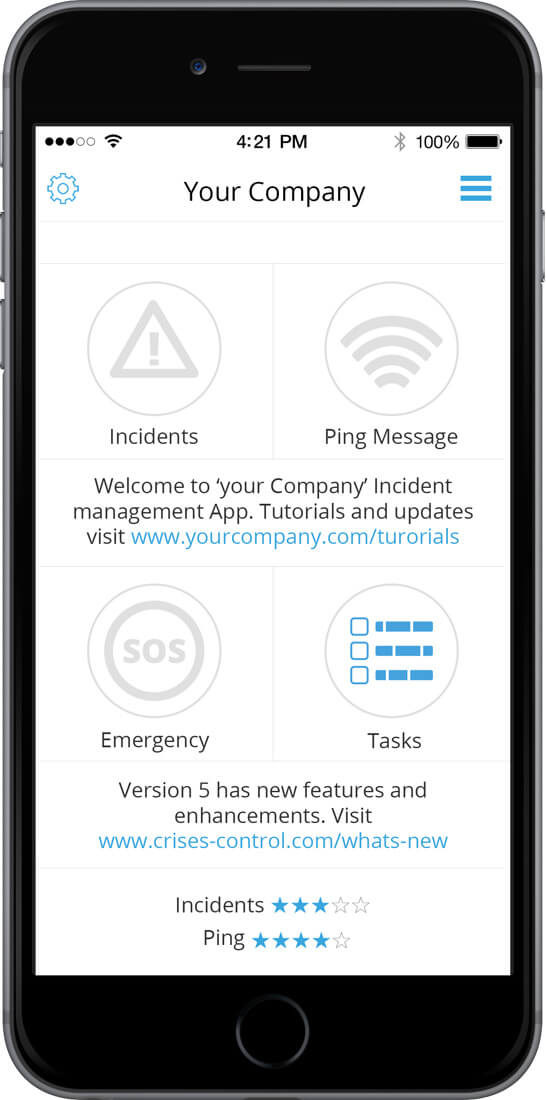 You can manage your tasks quicker with a single tap.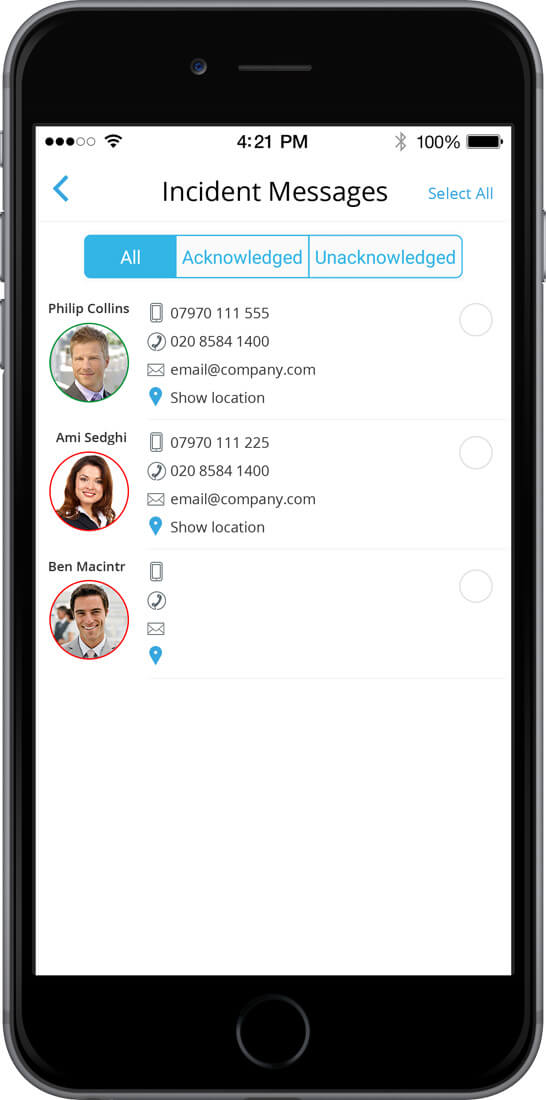 Data Protection of Personal Information
Improvements have been made in the app to restrict other people's personal information being displayed to unauthorised users.
Displaying the full list of people engaged with the incident and their key contact details can be restricted to key holders only in the app.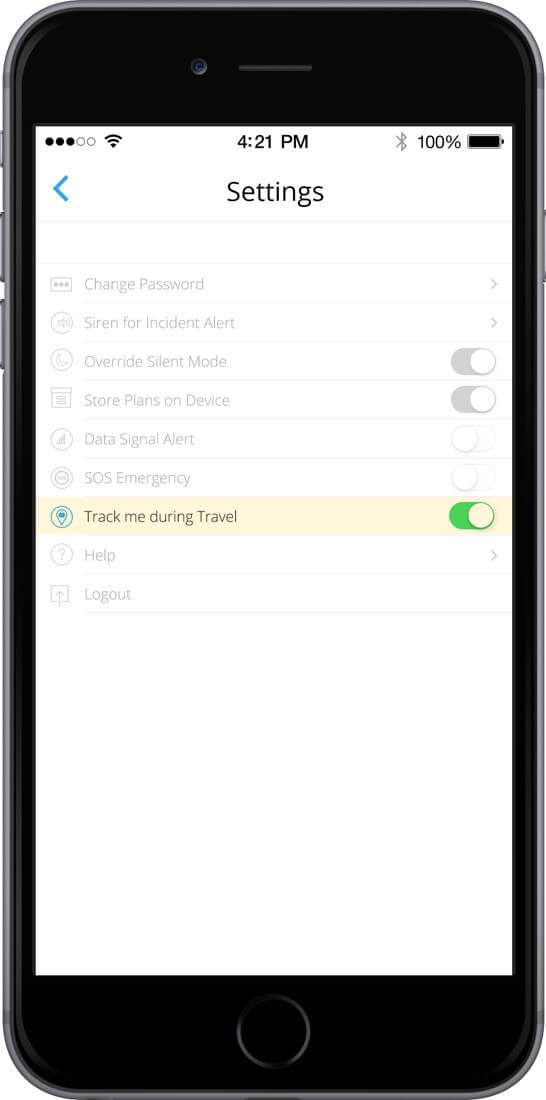 Users can decide to be tracked using their phone's geo location service when travelling in risky areas. Location data can be a critical aid for safety and crisis management.
Turn it ON and OFF when necessary.
Version 5.0 - January 2018
The mobile app UI has been redesigned.
Choose one of 10 different siren sounds.
Launch the SOS feature from the app.
Manage tasks from the app.
Start tracking from the app.
Implement two step verification when you reset the password.
Multi company log in and push handling.
Display company logo on the log in screen.
Customise the company message on the app home screen.
Link to Privacy Policy added to Settings.
Customise message responses.
App code performance and error handling.
Improved handling of large data, finding users, and viewing lists of recipients.
Crises Control phone number added in mobile contacts with logo icon.