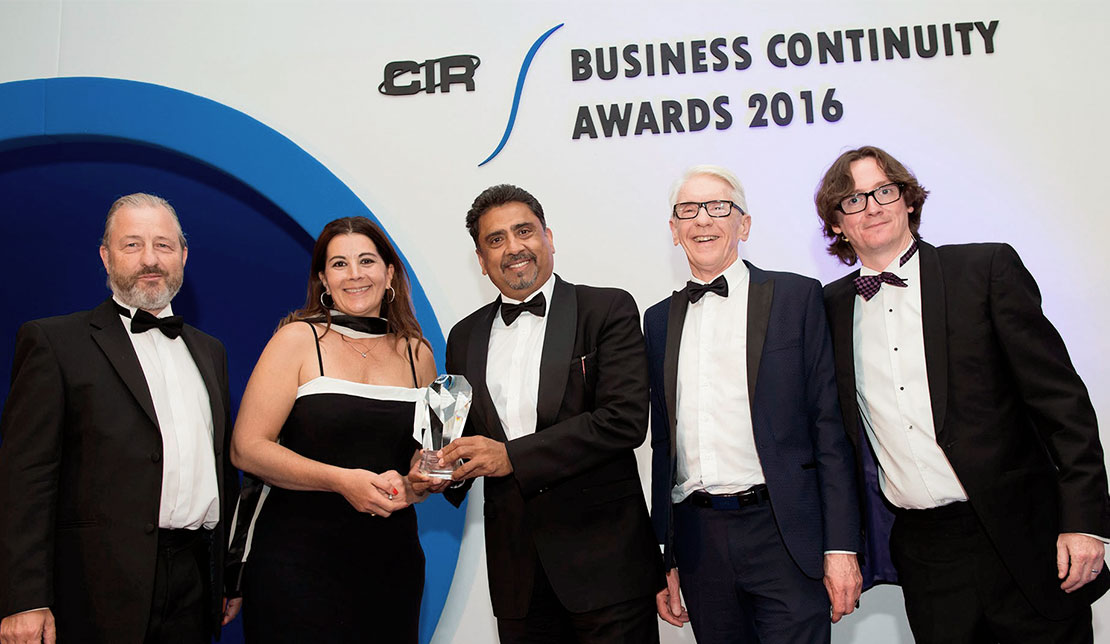 Every successful entrepreneur starts out with a vision that then needs to be implemented. The most successful are those who have started out by solving a problem for themselves and then turning that into an innovative market leading product or service. That is exactly what market disrupting unicorns such as DropBox, AirBnB, Facebook and ZipCar have done.
Sometimes recognition of your status as an innovator can come early on in your journey. Where is does then that can have a significant impact on your ability to turn the vision into reality. Last week Crises Control was up for two awards at the CIR Business Continuity Awards 2016. We were shortlisted in two categories, Cloud Services of the Year and Most Innovative Product of the Year, and were up against stiff competition in both cases from some much bigger and more established players in the market.
When you are a new entrant to a market you have a number of advantages on your side. You can learn from your established competitors in terms of product or service design, you have a much lower fixed cost base and you can be much more agile in terms of responding to customer needs and new market trends. We make full use of all of these opportunities, as our customers will tell you.
But these advantages are also balanced by a number of disadvantages, principal amongst them being the credibility you need to sell your product to new customers who will be looking for reassurance that your solution or platform will work smoothly and at the same time will not fall over. In the field of business continuity more than any other, resilience and reliability are vital attributes for any product or service.
One way to establish your credibility in the market is to submit your product to well-respected awards such as the CIR BC Awards. This allows you and your product to be assessed by independent and authoritative judges who can impartially measure you against the judging criteria and your competitors, and offer their thoughts on how well you are doing.
That is exactly what we did and that is why I was especially delighted for Crises Control to be assessed by the esteemed judging panel as the Most Innovative Product of the Year for 2016. In doing so they confirmed precisely what we believe is our most unique selling point. That is our innovative approach to BC planning, with our clean and simple approach backed up by our incident library, template incident action plans and responsive gap analysis. This joined-up approach allows us to target the SME market in particular, which has yet to become fully signed-up to the notion of BC planning, with a low-cost self-implementation approach designed to get them up and running quickly and easily.
Some recent changes in insurance now put the emphasis on Directors to take responsibility for data they provide to insurance companies. A tick box approach will no longer work with BCM plans and systems. Some government and compliance contacts are saying it is only a matter of time before Directors are required to submit their BCMS policy as part of the annual audit requirement.
Thanks to the CIR Awards and the judging panel we now have the opportunity to present our product to these potential new customers with the priceless benefit of an endorsement by them. I could not be more delighted, as I am sure that our new customers will be when they try out Crises Control for themselves.
Rickie Sehgal
Chairman – Crises Control