SoftwareReviews, the most in-depth source of buyer data and insights for the enterprise software market, has published its EF and Data Quadrant awards, naming Crises Control as one of the winners for the Emergency Notification Emotional Footprint Awards.
Emotional Footprint Champions are selected based exclusively on feedback provided by their users via SoftwareReviews' comprehensive online survey. The result is a Net Emotional Footprint score. This score represents the overall user sentiment, a powerful indicator of the user feeling toward the provider and the product.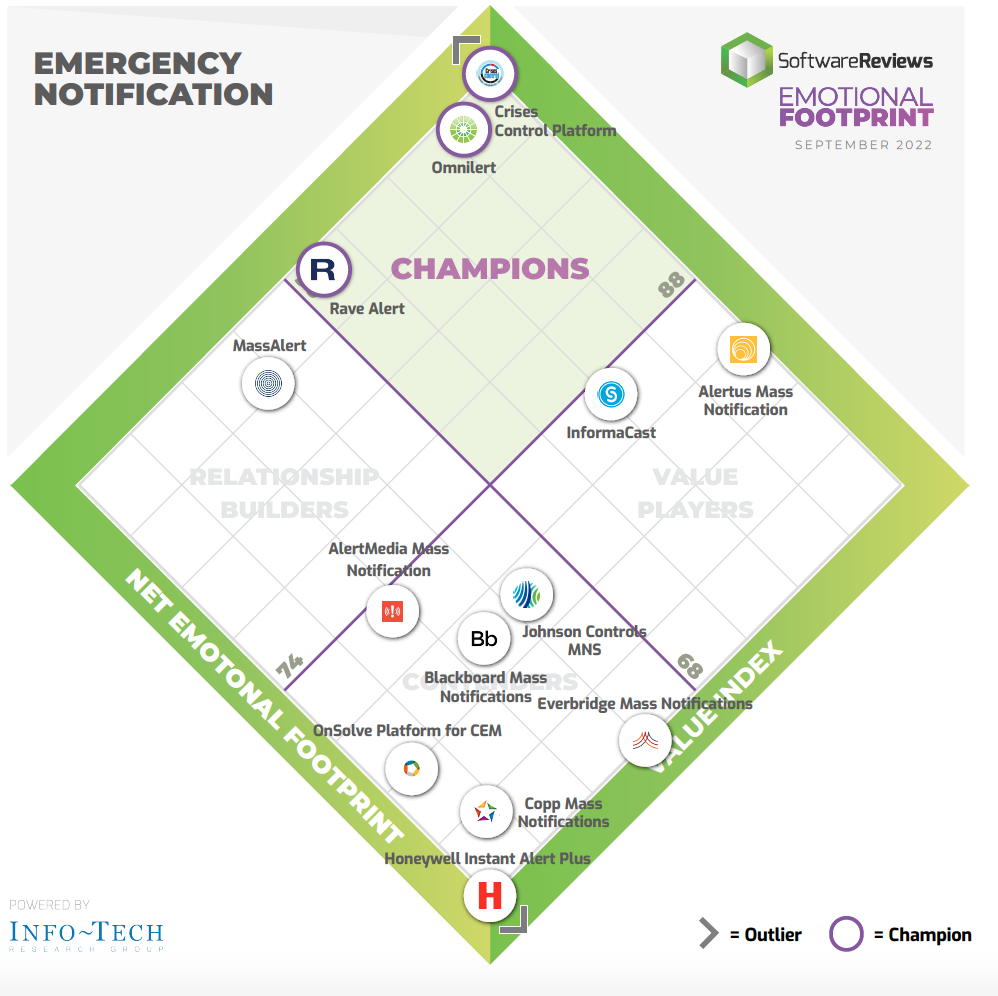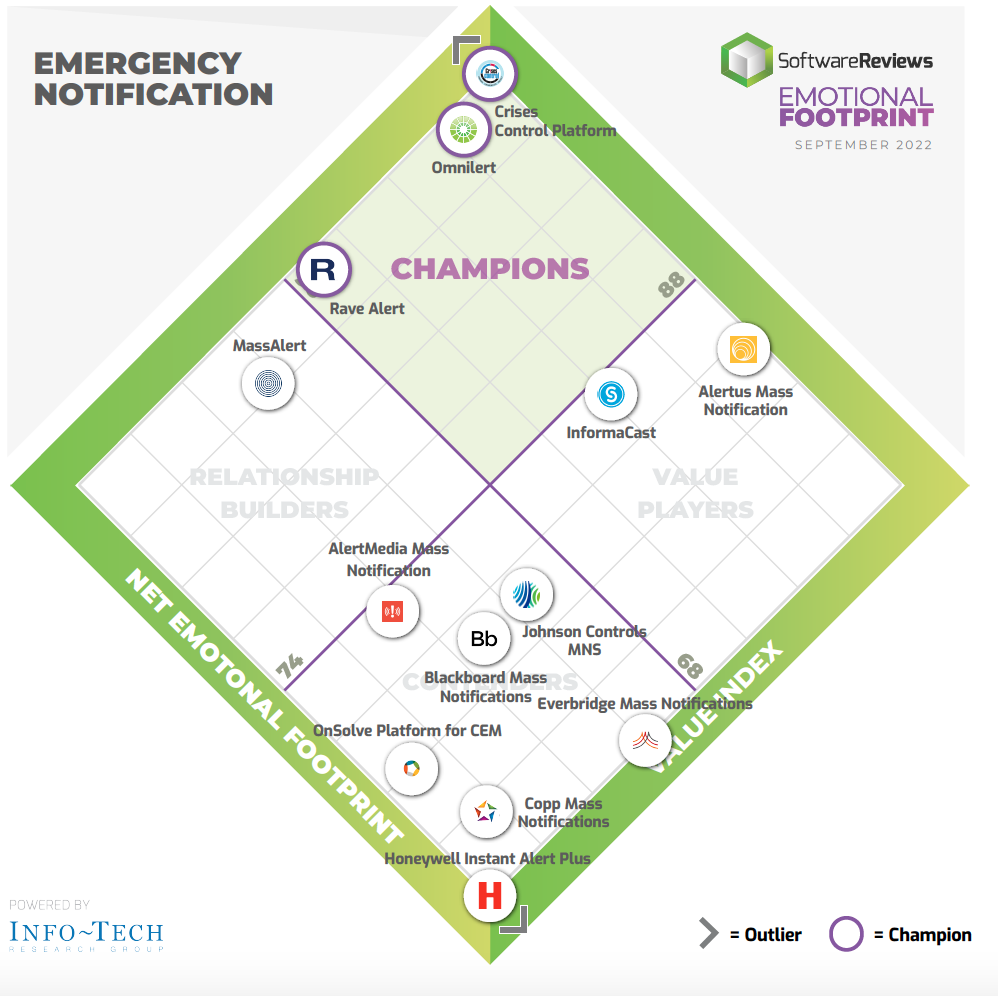 Crises Control received an outstanding Net Emotional Footprint Score of 98%, beating the top-rated emergency notification software in this category for the exceptional and top-rated service in conflict resolution, negotiations, product impact, service experience, strategy, and innovation.
Over time Crises Control has continually worked on their capabilities to meet customer necessities and provide a suite of solutions to help organisations manage the entire lifecycle of a crisis including:
Providing bespoke services based on your business goals and needs
Rapidly deliver near real-time communications with verification of delivery, to different devices and over several contact channels
Locate travelling employees and response team members, near or far
Digitalise and automate standard operating procedures to launch and manage a critical incident response
Measure and analyse performance to improve response in the next event, ultimately improving resilience and business continuity
The Emotional Footprint Awards are based on authentic user-review data. The data published in the Emotional Footprint Diamond is collected from real end users and meticulously verified.
About SoftwareReviews
SoftwareReviews is the most in-depth source of buyer data and insights for the enterprise software market. By collecting customer experience data from IT and business professionals, the SoftwareReviews methodology produces detailed and authentic insights into the experience of evaluating and purchasing enterprise software.