We are really excited to announce our new, relaunched, website which is now faster, fresher, and more informative than ever before. Visit it now to check it out, and learn more about Crises Control.
Our goal for our new website is to provide customers and visitors with an easier way to learn about what Crises Control does, and the importance of an emergency mass notification system for every organisation.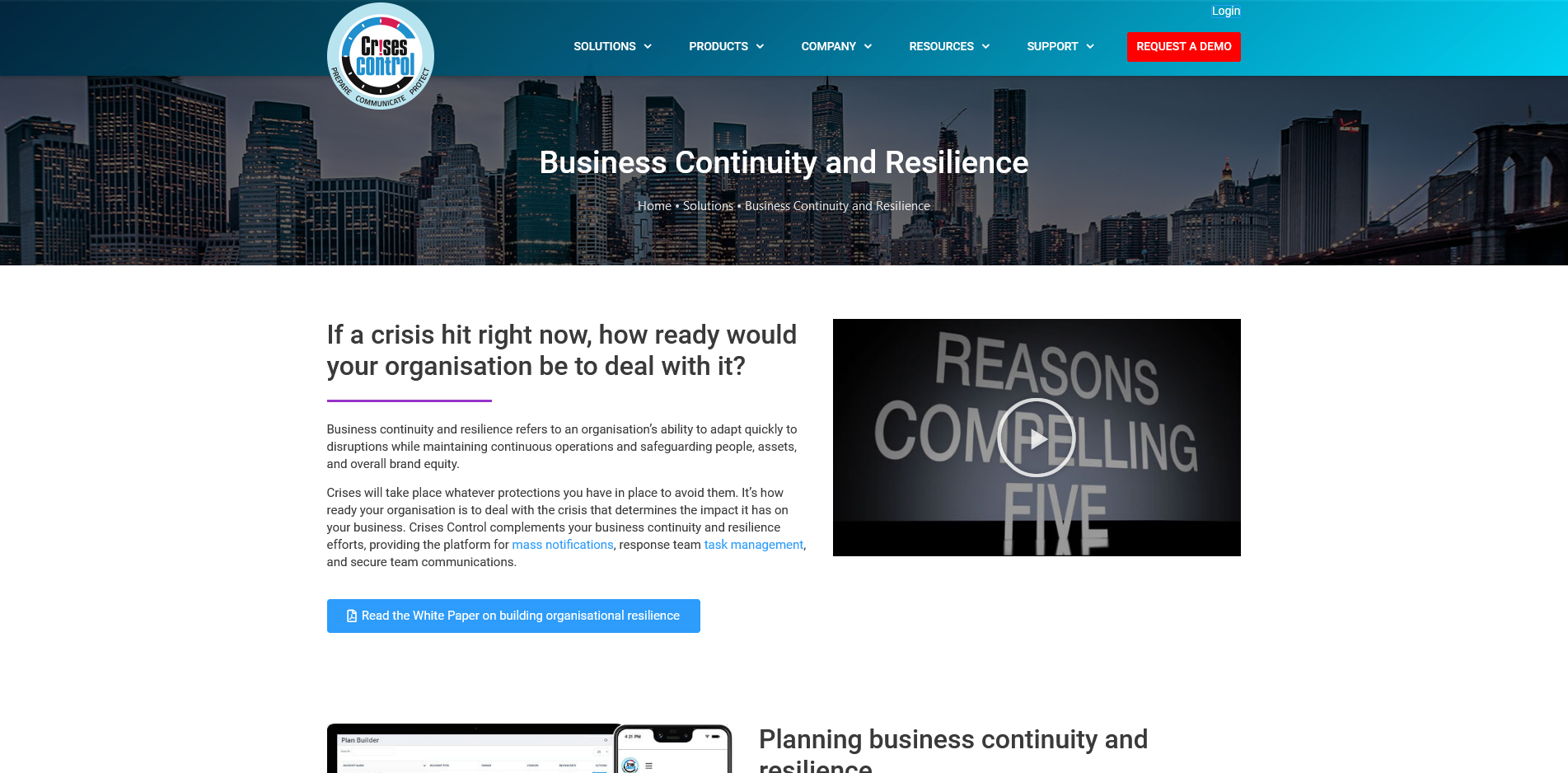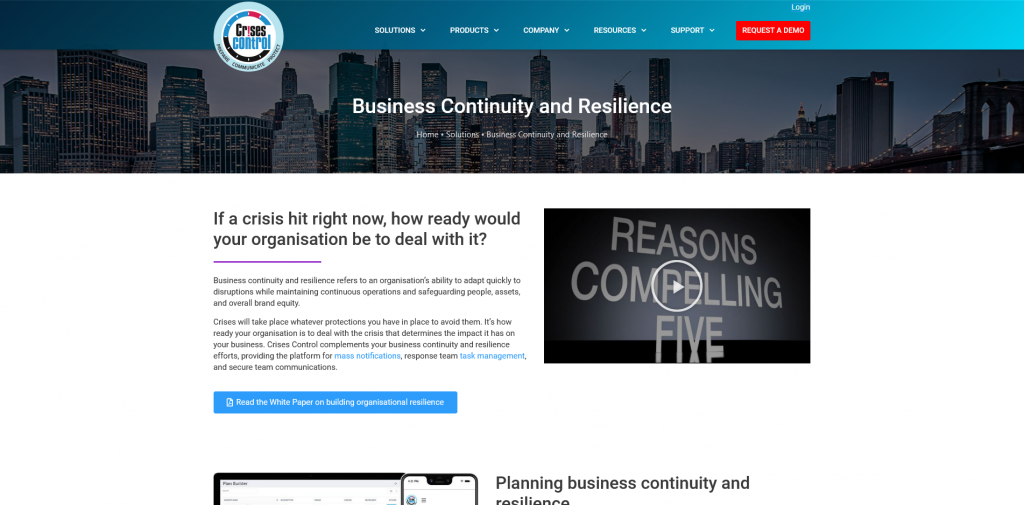 Putting our values to the test
At Crises Control we don't like to stand still. Our Crises Control portal and app are constantly updated with service improvements and new features designed. We also regularly welcome new customers in new markets around the world to our products. But the website hadn't been updated in a while, and we felt as though our public face, the website, could also do with an update to better reflect our values, goals, and aims on every page.
As a leading emergency mass notification system provider, it's important to us that every part of our business helps our customers, partners, and even prospective customers improve their emergency communications and business resilience with information, methodologies, and of course tools.
Central to that aim is ensuring that we make it easy for them to access this information. For that we made pages more informative, created clear benefit information, and improved links to our products – the modules and extensions that will solve that particular problem.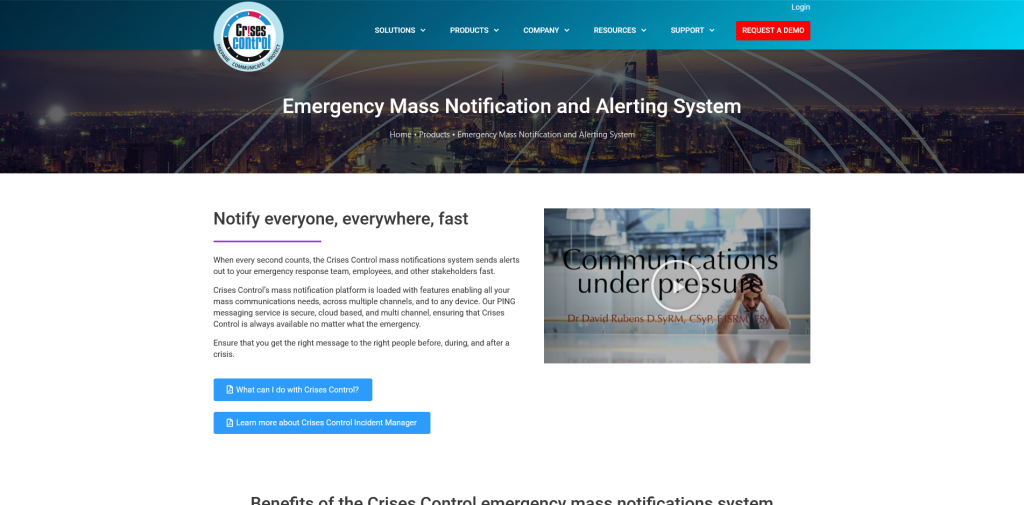 Focussing on you
At Crises Control our goal is to help business continuity professionals and novices alike improve their business' resilience, putting in place the technology and plans that will allow organisations to respond quicker and more effectively to any form of emergency, saving time, money, and even lives at crucial moments.
The website is built with that goal in mind. Every page is designed to demonstrate how an emergency mass notification system is suitable for all kinds of business. Our solutions section provides information about how Crises Control solves your real life problems. And it demonstrates the clear link between emergency communications and the larger business continuity and resilience and incident management agendas.
The website is focussed on you, our customers. We want to make it easy for you to make informed decisions when making the big investment in a mass notifications system. The new website gives more detail about who we are, how Crises Control works, the support available to you, and more.
The resources section is packed full of information through the blog, white papers, case studies, and videos, as well as important information that you need to know about how Crises Control is GDPR compliant, and call and SMS charges.
Building resilience with Crises Control
The threats that every organisation faces are always evolving, and at Crises Control we are moving with them. Our website is designed to support both our customers and the wider business continuity and resilience community, and as such it is a living organism that will constantly grow, improve, and provide you with the most up to date information.
Make sure you come back to our website regularly to see what's new.